Join us for GVCA's annual Construction Industry Outlook - now virtual!

This is one of the most important events of the year.
A one hour investment of your time could make the difference in how you bid, what you bid, and how you allocate your resources. This conference is an opportunity for construction professionals involved in business development, estimating, project management or supply to hear updates about projects and spending planned for the year ahead.
GVCA Chair Mike Reid will provide a snapshot of what the public buyers are proposing for their future spend.

Dawn Desjardins, Vice President, Deputy Chief Economist, RBC will provide a macro report on the Canadian economy, and a lens into what we can expect in the near future for Ontario.


Keynote Speaker: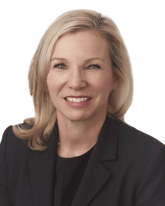 Dawn Desjardins, Vice President, Deputy Chief Economist, RBC

Biography:
Dawn Desjardins joined the RBC Economics team in January 2006. She is a key contributor to the macroeconomic forecasts for Canada and the U.S. and is part of a team that is responsible for the interest rate forecasts for both countries. Dawn delivers economic analysis to RBC's clients through a variety of publications and presentations. She is often interviewed by media from across North America to discuss developments in the economy and financial markets.

Prior to joining RBC, Dawn worked as a reporter for Bloomberg Financial News in Toronto covering the Canadian bond and currency markets and was the Canadian bond market strategist for a major U.S. bank for ten years. She is a graduate of the University of Toronto.