GOLF TOURNAMENT CANCELLED
The GVCA Board of Directors has regretfully decided to cancel the annual golf tournament scheduled for Thursday, September 17th. We believe this is the right decision for the health and safety of everyone. The provincial guidelines in place limit tournaments to 100 participants (which means that 112 GVCA members would not be able to play!), and there would be no dinner or social time (which is the most fun).
The ICI construction industry has gone above and beyond to ensure that job sites and offices are clean and safe, with social distancing and COVID-19 protocols in place. Now is not the time to stop, or relax these rules. GVCA will do everything we can to contribute to that safe environment. We do not want to risk your health and take the chance that someone would become infected. That would have a devastating impact on your business, your coworkers, and your friends and family. We all play a role in this, and we must continue to take it seriously.
GVCA will be contacting all current registrants and sponsors to arrange reimbursement for any costs you incurred to this point.
To everyone in the industry and to all of our members, we thank you for your understanding and we salute you for doing a tremendous job in taking this pandemic seriously and for doing the right thing to keep us all safe and employed.
Let's just forget that 2020 happened, and look FORE-ward to 2021 when hopefully, we will be together on the links again.
Stay awesome!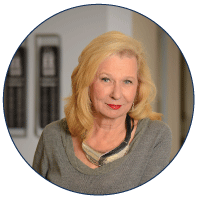 Martha George
President
25 Sheldon Drive Cambridge ON N1R 6R8 | Ph 519 622 - 4822 x 123 | Cell 519 221-4898 | Fax 519 621-3289